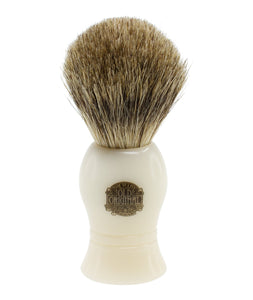 Progress Vulfix Pure Badger Shaving Brush, Cream Handle
The Elegance filled Progress Vulfix Badger Brush to give you efficient shaves in style features a Cream polished handle. The shaving bristles are slightly skin colored in this Shaving Brush. The item is a production from Isle of man.

Dimensions: 
Height-105mm, Loft-50mm, Knot-20mm.
---
We Also Recommend